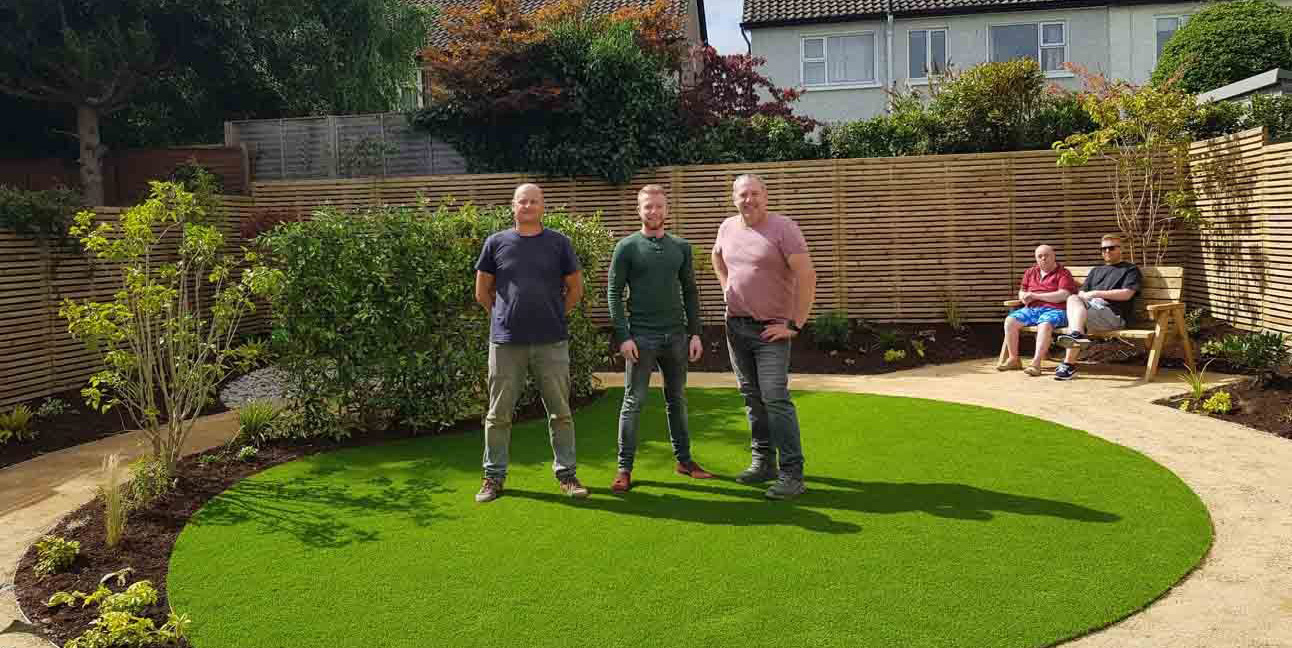 06 Sep

O'Brien Landscaping create beautiful garden for Saint John Of God Dublin South East

A stunning in-house designed scheme, created for St John of God by O'Brien Landscaping, was delivered in just four days, two days ahead of schedule, last month! The proposal involved radically transforming the back garden of one of our residential homes, from an inaccessible and neglected space to a multifunctional garden with a new paved patio, pathways, juice bar, a raised bed, artificial lawn, fencing, water feature, private retreat, a social space and new garden access. To say it was an achievement by all at O'Brien's is an understatement.

"Everyone got involved," commented Ciaran O'Brien. "The whole team were just amazing. From the lads in the yard, the gang from the office, the primary construction crew and everyone who made it their business to get in and lend a hand, it was truly inspiring. The residents are over the moon and we are delighted to be able to do something so positive."

"It's important to acknowledge the support of our industry partners," says company director, Peter O'Toole."The project was much bigger than usual and it was the first time we reached out for support. Everyone came on board without hesitation. This has been a magical project to be a part of. Thanks, everyone."

Below is a timelapse of the project build and a selection of photos taken during construction and a word of thanks from the staff and residents at St John of God.